SHOPPING FOR A DENTAL PROFESSIONAL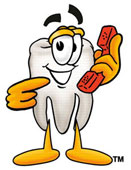 If you're here, you're either thinking of having some type of dental work or oral surgery done, or are looking for after-care advice. First, let me make this perfectly clear:
I am NOT a dentist or oral surgeon.
I am merely a person who's had lots of dental work done, and hopefully can offer some assistance, advice or ideas to you.




Over the years, I have seen and met a number of dental professionals. Some experiences have been good, and some not so good. One thing I've learned: be selective with whom you entrust the care of your mouth.
I finally learned that it's okay to "interview" surgeons and dentists. A true professional will not be offended if you set up an appointment to come in and evaluate them. I have done that a number of times, and have even received references from professionals and have gone on to contact patients they've treated. There's nothing wrong in doing this, considering the work they are going to be doing will reflect in the smile you show others.
When you're looking for a dental professional or oral surgeon, unless it's an emergency situation, it pays to ask around. Talk to your friends, family, and co-workers. Ask people you meet in your daily life who they use, and why. Narrow your list down to about 2 or 3, then call their offices to set up a consultation appointment. With a few of the professionals I've met over the years, it was obvious to me from the first meeting that I wouldn't be comfortable with them. I call it the "Gut Instinct". If I can't sit and have a friendly and courteous conversation with a person, I don't want them performing dental or surgical procedures on me. I need to be able to communicate with the person.
In that initial meeting, address your concerns and questions. Ask for references, meet the supporting staff. I once met with a dentist who was wonderful, as was his office staff. All seemed to be going well until I spoke of the construction and fitting of my upcoming new upper denture. I found out that the construction was done at an on-site lab, which was wonderful, but the fitting process was done by another dentist who was retired. I was able to meet with this other dentist, but was dismayed at his age: he wasn't just "older", he was "old". He couldn't see very well, his hands shook, and he moved very, very slowly. While I appreciated the fact that he was still active in his chosen career, I wasn't certain of his abilities. I later found out from a friend of mine who used his services that the older dentist ruined her new partial denture when he drilled completely through the side area while trying to do an adjustment on it. The office paid for the new partial, but my friend was semi-toothless for a few days. Not good!
My advice is to go with your initial instinct. If you have good communication with your dental professional, you will understand and can communicate to him/her what your needs are.












EMAIL ME


This information and advice published or made available through
DENTAL-SURGERY-AFERCARE.TRIPOD.COM
is not intended to replace the services of a dentist or oral surgeon,
nor does it constitute a doctor-patient relationship.
Information on this web site is provided for informational purposes only
and is not a substitute for professional dental or medical advice.

©2008 Dental Care & Oral Surgery